Fiesta Flamenca
Fiesta Flamenca
A truly fun and memorable night!
First of all Choose your Flamenco Dress!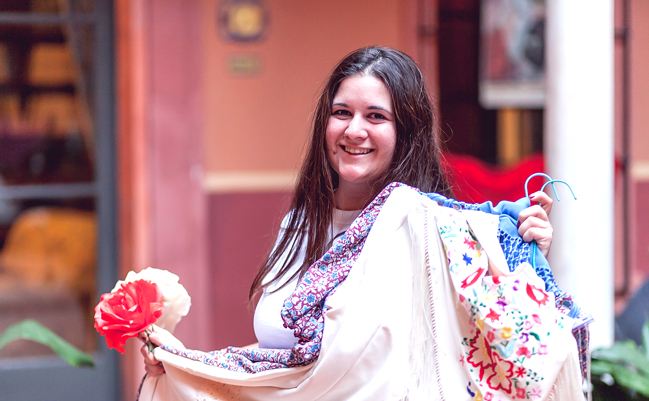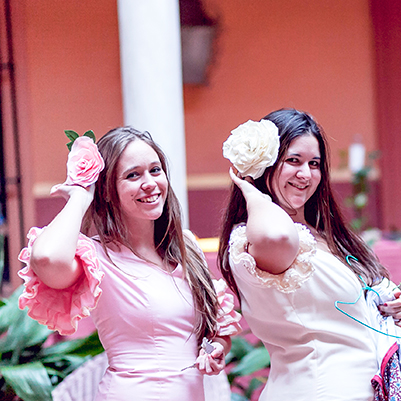 "Trajes de Gitana" (Gipsy) Polka Dots, Flowers and Mantones de Manila …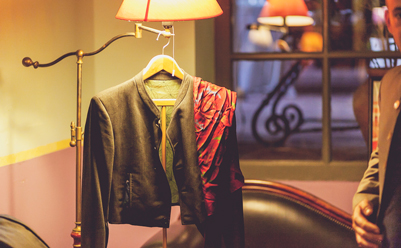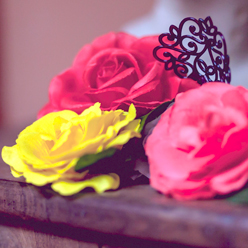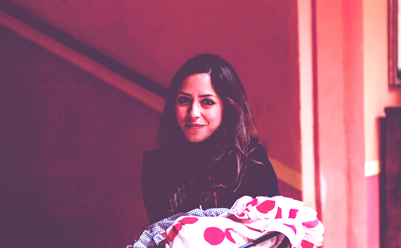 "Trajes de Corto" are bullfighter's dresses but without the gold embroidery – the short jacket provides a tighter fit suitable for horse riding and bull fighting, and dancing!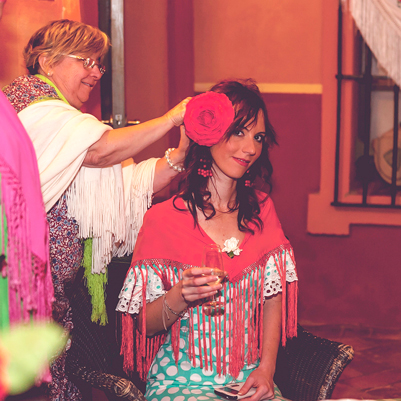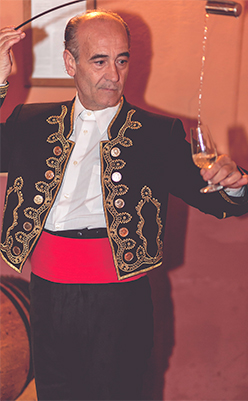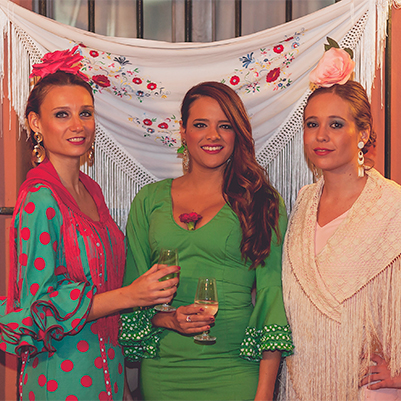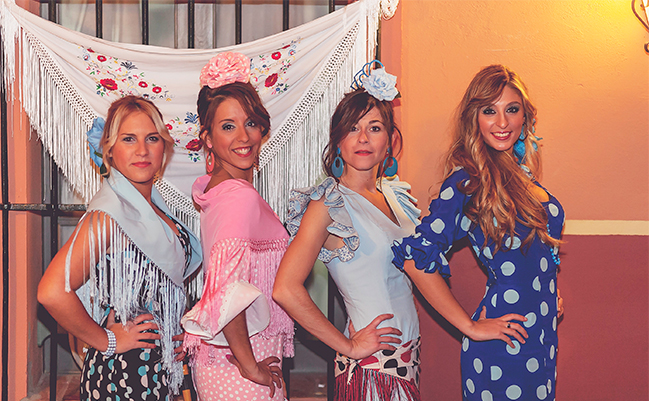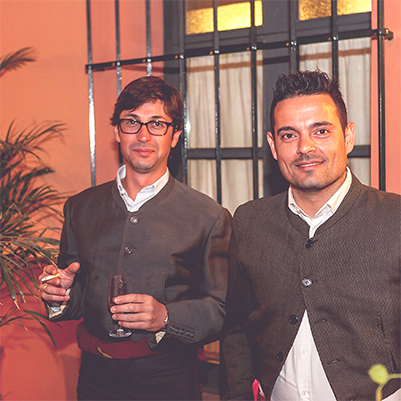 Finishing touches … the Venenciador skillfully pours a glass of sherry … and posing pretty!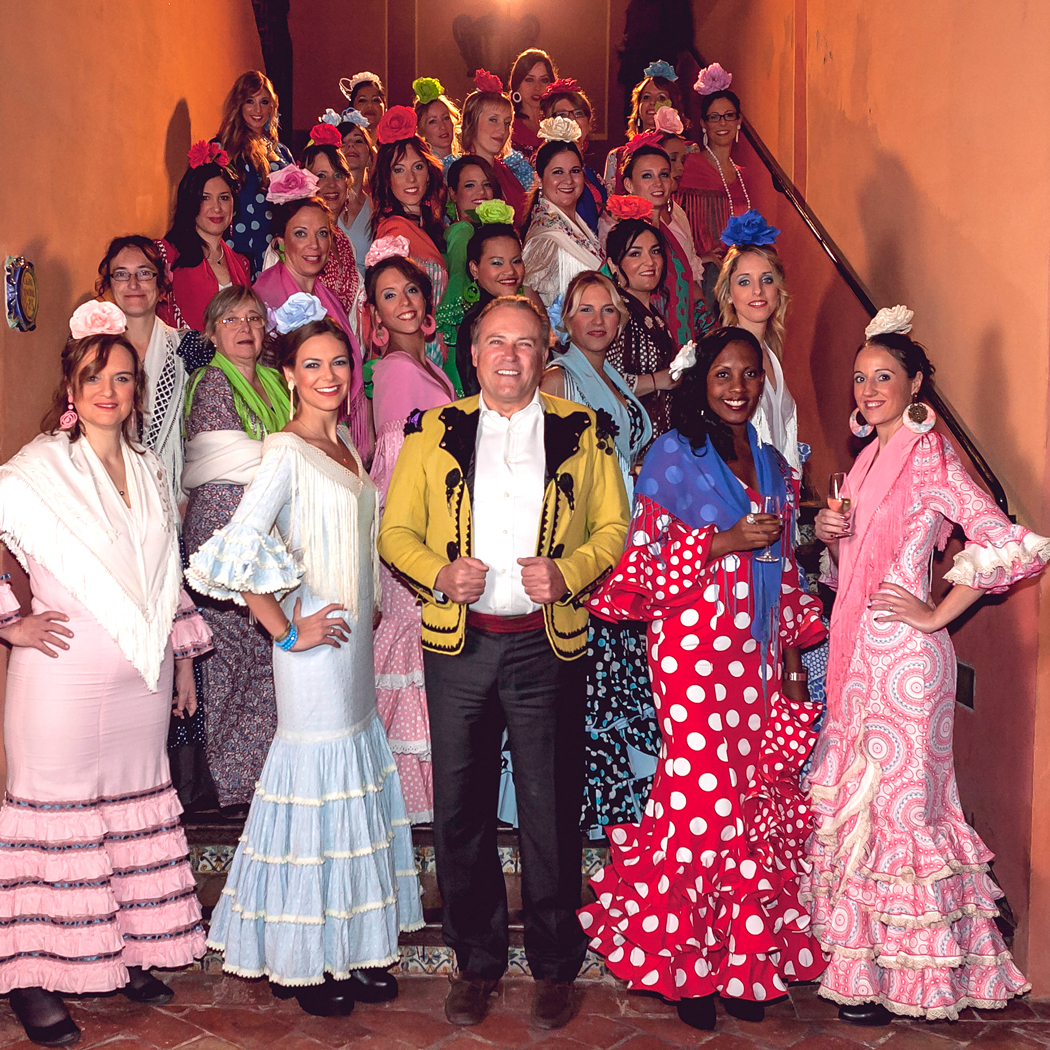 "Group Pictures!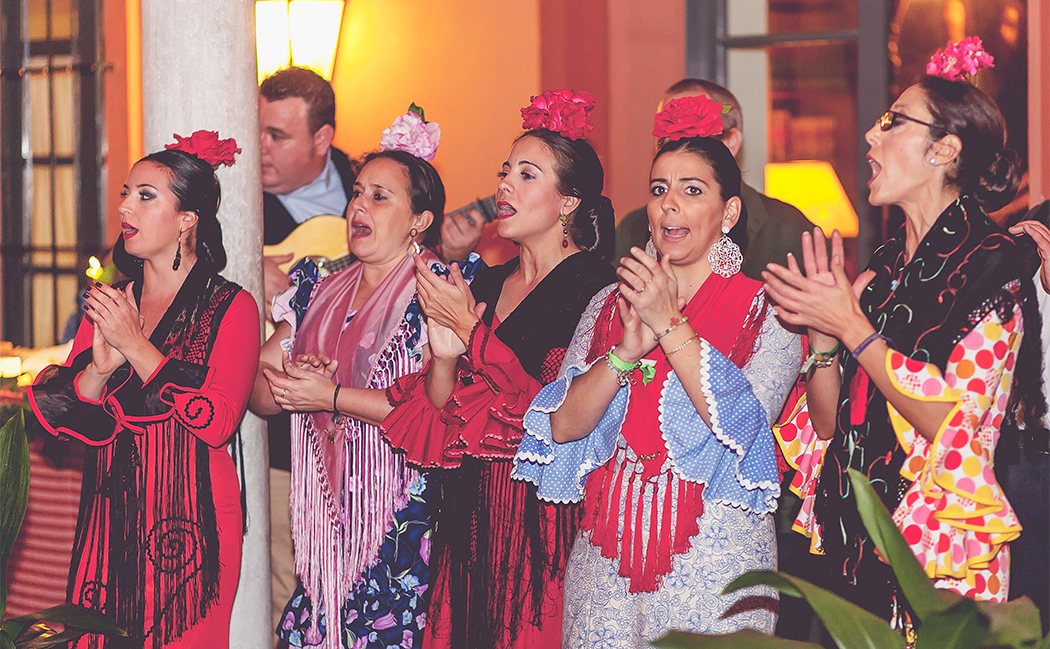 The Coro Flamenco Starts the Party!

"The Flamenco Turn!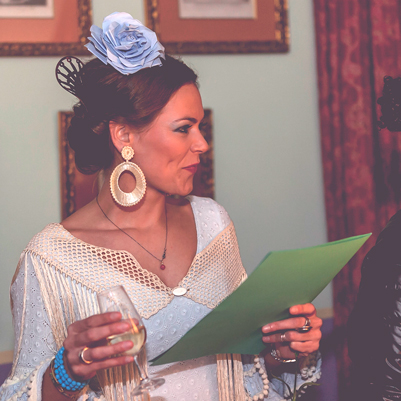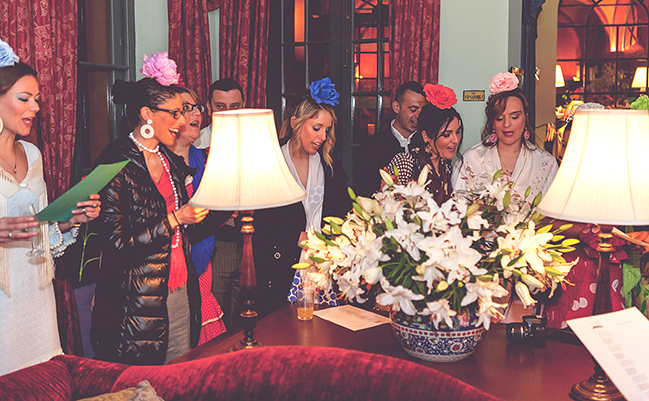 "A Songs Reheresal
Y una Gran Mariscada!
A Grand Seafood Feast!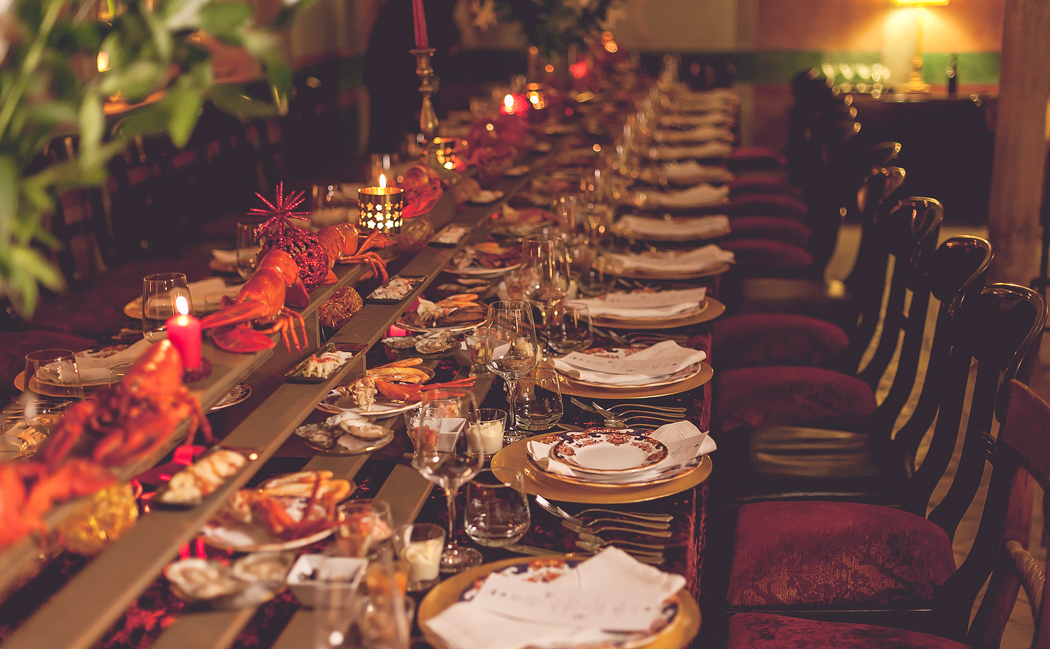 An Imperial Table with a Crushed & Striped Garnet Velvet Tablecloth and a Gilt Elongated Rectangular Open-Stepped Frustum!

Juan masterfully personifying the Thankyou Speech!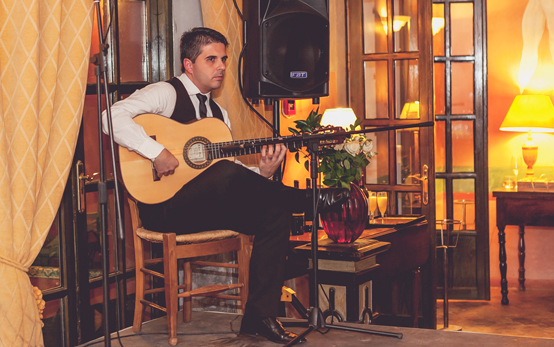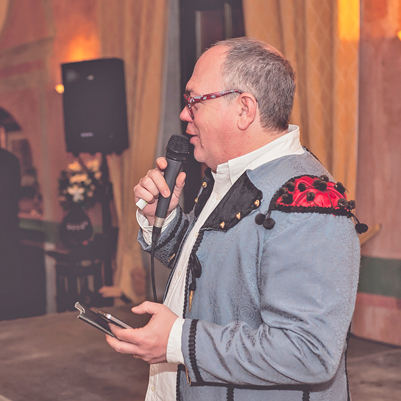 Marcel and Guitarrist introducing the next act …
And now the Real Flamenco Show!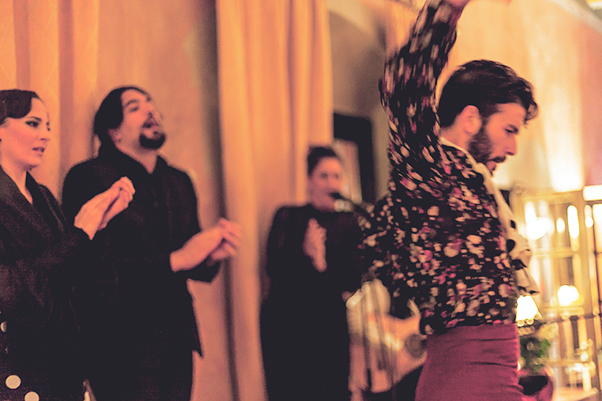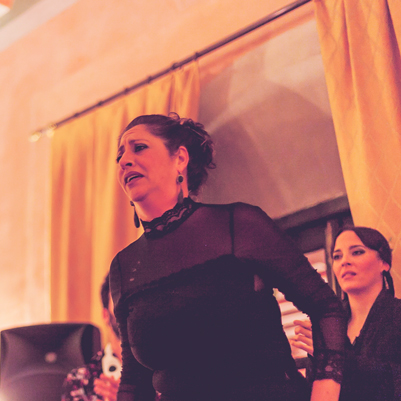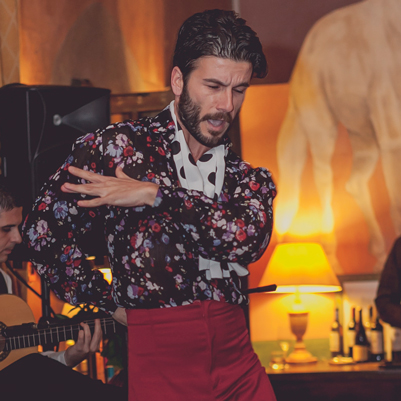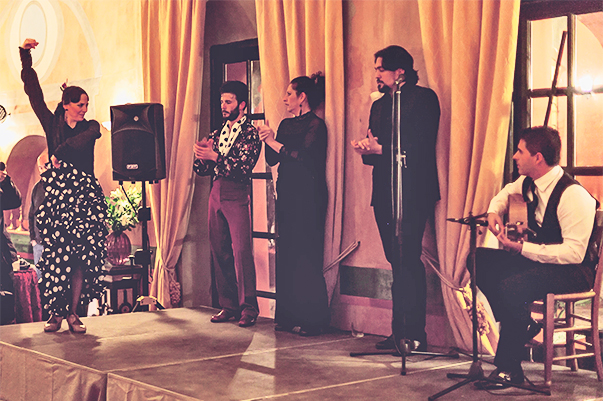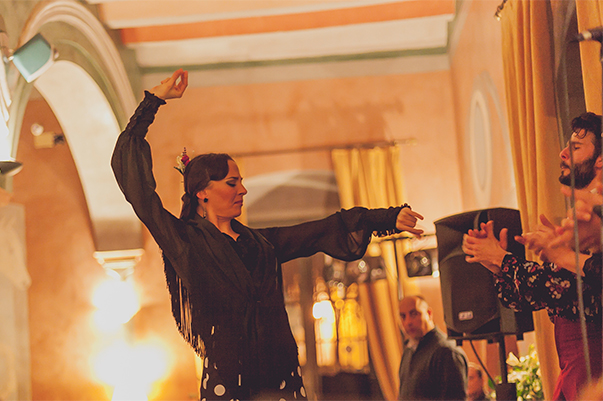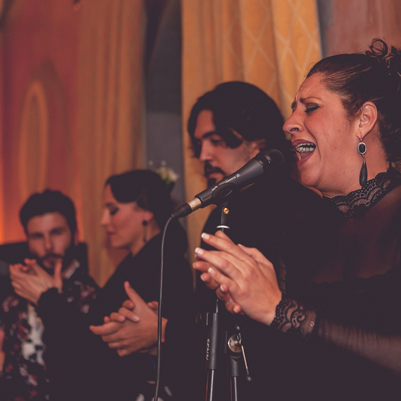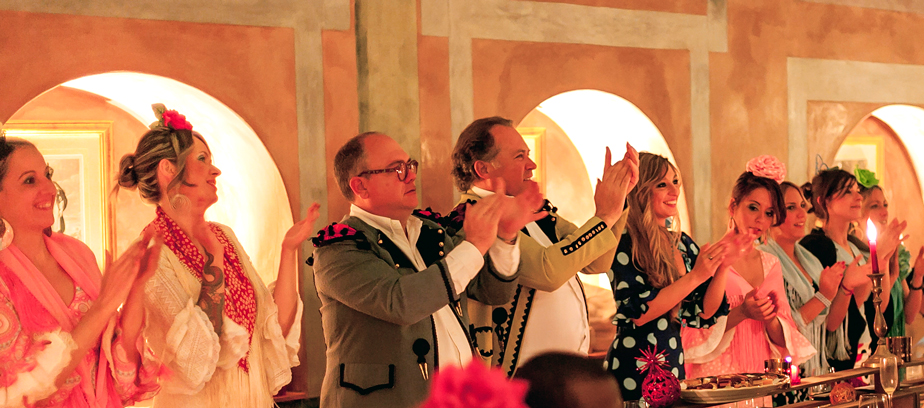 The Last Dance and Fin de Fiesta!