Reviews

The Casa was utter heaven.
… The Casa was utter heaven.
Willam was the ultimate host. Honestly, it [is] one of the most magical places I have ever visited. Thank you …
By Sarah Bailey
Editor in Chief, Red Magazine
24 April 2017
---


TRAVELLER vol 45 No. 1 2015
The Wexas Travel Magazine
SPANISH SOJOURN
Amy Sohanpaul stays at the Casa Palacio de Carmona
THERE IS AN OLD ANDALUCIAN PROVERB THAT
states "The Sky and earth are good – that which lies in between is bad". It comes from a time when life was so hard for most people in this famously scenic part of Spain the only certainties were that the rugged earth of the region would provide just enough, and that heaven would be better, hold real riches. And in some of Andalucia, even now, especially now perhaps, that still holds true. Yet there is so much good to be found here in what lies in between, not least the travellers' trinity of Seville, Cordoba and Granada, so well known; and sitting prettily on a hilltop betwixt all of them the no-as-well-known little town of Carmona.
Carmona has something of a secret and enchanted feel, despite being so close to Seville, 25 minutes in a taxi, or 15 in a car driven by François. I met François after supper on the second night at Casa Palacio de Carmona, it's that kind of place, everyone talks to everyone. The hotel actually feels even more enchanted than Carmona itself. This is partly because of the succession of courtyards filled with plants, the sound of fountains, frequent bursts of birdsong, the moment of sun and shadow, the smell of oranges during the day, of jasmine as night falls.
It's partly de to the sumptuousness of the public rooms, lined with art and fine books and finer furnishings, invitins and comforting, not in the least stuffy. It's partly because each of the 33 rooms within this palace dating back to 1561 is individually and painstakingly decorated. It's partly because of all these matters of style and situation.
But mostly it's because of the people, the charming owner Felipe Guardiola Medina, his wife Reyes, elegant enough to have walked out of the pages of a glossy fashion magazine, both so hospitable, their children so golden and sunny, flirting through with their friends; and Gonzalo, who does reception and bar and breakfast, deals with every query with courteous grace and efficiency from seven to eleven and often later than that. And during his weeks off teaches childen in Ethiopia and also happens to be a superb photographer and writer. At the enf of four days I feel like I've been staying with friends, in a home away from home.
And that is what makes this place special. It was originally a private residence, albeit a grand one, and it has retained that feel. And like all good homes, it's idiosyncratic too. What it's not is your standard 5-star. On the way to Carmona, the driver turned and remarked with approval, "Ah, you're staying at the Palacio, 5-stars." I think this billing might actually do the place a disservice, in that some people might turn up expecting a bijou version of the Four Seasons, round-the clock room service, and shiny glitzy trappings and a pool far larger than the charming little one, and a vast retinue of liveried staff and all those sort of several-star things, when what's on offer is more individual, a different sort of luxury, and the rates here incidentally are nowhere near 5-star. Those who are expecting a standardised seamless experience might not fall for the place, but most people who stay seem to love it.
I found out, over a late night conversation with Reyes in the main courtyard, the sort of conversation where you stop to look up at the stars in silence and then return to, without changing the subject, that past gusts have included BBKing and the entire Bollywood cast, Mario Testino and George Lucas. We talk of Star Wars and music and stop again to enjoy tne night and the smell of jasmine, and the she says, "But you know, the thing I'll never forget is Yo Yo Ma, playing the cello one night like this, here in this courtyard, not for a performance, he just decided to… you could have cried from the sound of it."
It's quite hard to leave the courtyard actually, night or day, harder when I discover Felipe is an incredibly talented chef. As one late morning segues into early afternoon and I've moved from this sunnies seat to the next, absorbed in a book, I realise I'm starving but am not in the mood for a walk that's going to interrupt the here and now, and wonder what's on the menu for lunch. Felipe says, today I have anchovies with tomatoes. Or I can make you a risotto with fresh asparagus, And I have a sea bass. But if you like, it's so hot, maybe some clams?" I have those clams and they turn out to be the best I've ever tasted – so simple – a liberal amount of garlic, the right amount of chilli, parsley, cooked in white wine, the slightest squeeze of lemon – such briny, spiky, fresh and at the same time intense flavours – the broth is so delicious I scoop up every last drop and want more.
I eat out all over the place in Carmona over the course of my stay, but no one serves me anything as delicious as the dishes creates out of very few, but impeccable ingredients. There was griddled asparagus with a fried egg and truffles, simple yet sophisticated and just a little decadent, a perfect steak, a bowl of Gazpacho with a dice of fresh sardines… none of it overly complex or accessorised. Every meal is food enough though to make me remember it later, lying in bed, replete, and running through the day's events in my head, the white walls of Carmona, its Roman gates and ruins, the hidden churches, how pretty much every single person you pass along the way smiles and nods, the streets that are silent all afternoon, the square that explodes with birdsong and children playing in the early evening, the coming back to the courtyard at the Casa to hear another story or two under the stars.
By Amy Sohanpaul
Traveller Vol 45 No. 1 2015 pp. 66-67
---

"Elegant restored palace hideaway in a charming hilltop town just outside Seville, full of character.
Great value, with a small pool."
Of all the hotels I have ever stayed in, the Casa Palacio de Carmona leaves me with some of the strongest memories. This is a truly atmospheric place. It may have something to do with the eerie orange light blanketing the interior courtyard in the height of summer, from the awning spread out to keep the interiors cool; it may have been because of the unexpected birdsong in some interior spaces; and it certainly had something to do with the passion and personality – and cooking – of its aristocratic owner, Felipe Guardiola Medina.
Carmona is a rather magical hilltop town half an hour outside Seville, with walls and buildings that date from Roman times. It has sweeping views, cool, narrow alleys, and a selection of grand town houses. One of these is the 16th century mansion the Casa Palacio de Carmona, which Felipe has made a labour of love over the past 30 years to restore from a virtual ruin, and share with guests from around the world. Don't come here if all you want is a hotel, and indeed don't expect the uniform anonymity and comforting banality of more traditional places. This was a home to a grand family and has been restored into a home for Felipe's dream, and is one with a huge amount of character and personality. No detail has been spared, from the Arab garden and running fountain to the four inner courtyards, often filled with birdsong and always full of plants, hosed down at regular intervals. Many of the rooms are enormous, with genuine antiques (many from his own aristocratic family), exquisite pictures, bespoke fabrics, and books everywhere. As in the Moorish tradition, the rooms look onto the interior, so many of them are dark. However they are also sumptuous and cocoon-like, with all the mod-cons such as air-con and pampering bathrooms. You eat al fresco in the courtyard or in a vaulted baronial dining room, or else beside the small open air pool. Even when full, the place is large enough that it will seldom feel like it. The main central inner courtyard is reminiscent of a Marrakesh riad and provides shelter from the heat in summer, while a wide staircase leads to the main, master bedrooms on the floor above. On three sides of this inner sanctum are elegant sitting rooms, with ticking clocks, roaring fires in winter, chess, backgammon, and books, books, books – many of them art related.
Felipe himself is an excellent chef, effortlessly knocking up individual dishes with the finest ingredients.
Being just fifteen minutes from the airport, and with 32 rooms, this is both ideal for a short, romantic city break and also a great place to hold an event – a wedding or an anniversary party for example. Felipe runs an events company precisely to manage this, so you will be in good hands.
Former guests have included BB King, Mario Testino and George Lucas. If you can figure out what they have in common, you will understand the magic that is the Casa Palacio de Carmona…"
Written by
 James Dunford Wood
The Hotel Guru ( November 2014 )
---

Real Spain, Por Favor
by Lisa Bailey
Grandeur and romance oozed from the
building which, as its name suggests,
was a palace constructed in 1561
Part of the appeal of heading to foreign climes is getting a taste of authenticity. But this can be hard when your visit is only a weekend.The easy option is to follow the crowds, but with minimal effort we took a two-and-a-half hour flight to Seville, collected our hire car and set off to find the real Spain.
Enter Carmona, about as authentic as you'll find 20 minutes from any airport. It's one of the oldest settlements in Europe – a beautiful town with narrow windy streets, many of which are pre-
Roman, and picturesque white buildings.
Our retreat for the weekend was the five-star Casa Palacio de Carmona. A door from the hotel's coaching courtyard, complete with horse carriage, led through to the welcoming reception. I later discovered that we were following in the footsteps of many famous guest including BB King, Roger Waters, Bruce Weber and Mario Testino.
Grandeur and romance oozed from the building which, as its name suggests, was a palace constructed in 1561. It was bought by the family of the present owner, Felipe Guardiola Medina, in 1986 and restored from ruin into a luxury 33-bedroom hotel. The reception opens out to an impressive huge two-level inner courtyard. Our room was the honeymoon suite with king-size bed, vaulted ceilings and roll-top bath. It also had a view of the swimming pool. A Moorish influence reigns throughout the hotel and its Arab Garden. Although grand and palatial the owner, Felipe, adds that personal touch. He was the mastermind behind the restoration and works of art passed down through the generations of his family can be seen in the grand drawing rooms along with numerous books.
In the evening, we ventured out into the streets of Carmona. The hilltop town is beautiful with its Roman Necropolis – the largest outside Rome – two Roman fortified gates to the town, Arabic courtyard and baroque churches. After a wander through the streets we went for a drink in the Market Place, where the convent of Santa Catalina once stood. Later we wandered into the Plaza de San Fernando, where we stopped to watch the Spanish way of life with youngsters playing football, families chatting and people we did as the Spanish do and went to a tapas bar. Casa Curro Montoya had been recommended to us, but when we first arrived it was empty. Within a few hours it was heaving with Spaniards (always a good sign). The owner suggested three dishes and we had a wonderful night tucking into delicious food.
The following day after breakfast in the Loggia, which overlooks the pool, we enjoyed the sights of Carmona visiting its museum, Church of Santa Maria, Puerta de Sevilla and Cordoba Gate. We then drove to the intriguing city of Seville.
Away from the hustle and bustle of the city is Plaza de Espana in Maria Luisa Park, which was built for the 1929 Ibero-American Exposition World Fair. The approach to the Plaza is impressive with its semi-circle of buildings running around the edge accessible over the moat by numerous bridges representing the four ancient kingdoms of Spain. In the centre is the Vicente Traver fountain. The walls of the Plaza include many tiled alcoves, each representing a different province of Spain. The work is very intricate. Old meets new as visitors get around the park on both horse and carriage and segways.
As we wandered back to the historical centre, the atmosphere was buzzing with crowds chatting and drinking at the many bars. The cathedral with the Giralda towering over it was an impressive sight. The cathedral itself contains the monumental tomb of Christopher Colombus. The day before we visited there the Duchess of Alba had died and thousands had turned up at the cathedral to pay their respects. You could get around quite easily on foot, but I think the ideal way is by horse and carriage. We'd opted for the open-top tourist bus, but you could probably see more from a carriage.
After a busy day, we returned to our own palace – our hotel in Carmona. We were booked into the hotel's Gracia Restaurant for the evening. Aristocrat Felipe is also the hotel's chef. He offered to cook something from the menu or make us various dishes to try. We opted for the menu; my hubbie Neil had battered artichokes with fried egg to start followed by sirloin steak. I chose hake, cooked as I liked. The meal was tremendous and we both finished off with fondant chocolate. The hotel has also recently opened a tapas bar and although we didn't manage to try it, it promises to be just as quirky and authentic as everything else at the hotel. Both the town of Carmona and the hotel Casa Palacio de Carmona are off the beaten track but no more difficult to get to than one of the Costa del Sol resorts. It really is the perfect seeting for a rather romantic retreat.
By Lisa Bailey
Published on the Express & Star and Shropshire Star Weekend Supplement,
7 Februray 2015
---

…all the ingredients for an Arabian Nights inspired fairytale.
Spain's Casa de Carmona re-launch
On behalf of Felipe Guardiola-Medina, we are delighted to announce that Casa de Carmona – with its elegance, architecture and 16th century Moorish charm – will be re-launching as Casa Palacio de Carmona on 1st September 2014.
Casa Palacio de Carmona
To mark the re-launch, the new look boutique hotel will be unveiling 15 upgraded and refurbished rooms, a new tapas bar and a collection of new excursions, including thoroughbred horseback riding.
Casa Palacio de Carmona. Located only fifteen minutes from Seville airport, Casa Palacio de Carmona is the perfect weekend bolthole. This private home, boutique hotel offers guests the opportunity to explore Carmona and Seville, guided by owner-in-residence and local expert, Felipe Guardiola-Medina and his wife, Reyes. The added luxury of the 'Palacio' experience – without the usual hefty price tag – is the insider- access the host shares with all guests. An artist and well-established member of the community, Felipe has a wealth of knowledge about the local area, history and culture and is passionate about sharing his experience, and his home, with visitors.
•15 New Rooms: fully refurbished.
•The New Tapas Bar: an informal dining experience within the house that will also offer tapas making classes. Hop from one deli to the next with the chef, who will guide guests through buying and preparing the perfect ingredients. Choose from chorizo to perfect prawns, taking the local ingredients back to Casa to create tantalising tapas. (50 Euros per person, for 6 people or more).
•Thoroughbred Riding Excursion: explore on horseback from the local family farm, only ten minutes away from the Palacio. Not only does Andalucía have an illustrious tradition of horsemanship, but the region also boasts stunning riding country. The hotel is linked with a prestigious equestrian centre and finca (estate) nearby, and can arrange rides on Andalusian horses. Barbeques can also be arranged at the finca.
•Olive Oil Farm Visit: nothing is more evocative of southern Spanish cuisine than olive oil. Guests can see this ancient process first hand on the estate of Hacienda Merrha at Los Alcores, Carmona. The arbequina olive is grown in Los Alcores to produce extra virgin Basilippo oil. The estate offers guided visits and tastings including a mini olive oil museum, explaining the history and process.
•Personal Shopping: explore fashionable Seville with a personal shopper. They will navigate you through the city's cobbled streets, revealing the best places to shop, showcasing talented Spanish designer boutiques. A shopping guide can be arranged for you and your friends upon request.
Casa Palacio de Carmona 4Palatial yet relaxed surroundings create an intimate setting for private parties: a celebration, special birthday party or New Year's banquet. Casa Palacio de Carmona is available for exclusive hire and Felipe – who also runs one of the top catering companies in the area – has played host to Mario Testino, George Lucas and Bruce Webber.
Rich in history and ambience, the traditional Moorish grandeur of the building is an unforgettable experience in itself, but add twinkling tea lights set around the enclosed courtyard, whispering ferns, pool and canopy for dancing under the stars, and you have all the ingredients for an Arabian Nights inspired fairytale.
July 15, 2014
---

Best hotel? … an incredible charm and beautiful decor.
The Beach House on Waiheke Island, which is near Auckland in New Zealand, was just fantastic. I've also stayed at some lovely small hotels in Thailand – but I can't remember the names of them – and little shacks on the beach in Goa. For me it's all about the time that you're having and the company that you're enjoying while you're there. In terms of an epic experience though it's hard to beat the George V in Paris. It's traditional and very French and pretentious, but if you're going to spend a weekend in Paris that's the way to do it. The W in San Diego is swanky and cool and Casa de Carmona in Spain is lost in the 1940s and has an incredible charm and beautiful decor.
Dominic Monaghan
January 26, 2014
---

Why go? To spend the night in a grand Andalucian palace…
Casa de Carmona is in every way a unique place to stay. There's no shortage of charming rural B&Bs in Andalucia, and luxury city hotels that pay lip service to their historic premises are also pretty common. It's very rare, though, that you get to stay in a restored Renaissance palace, in such a perfect, albeit charmingly faded, state of aristocratic grandeur.
You enter through a coaching courtyard (in one corner of which stands an old buggy), into an enormous central patio flanked by columns and arches. Off this are dotted a series of impressive salons decorated with antique furniture and artworks and high, stunningly ornate wooden ceilings. Moving through the sprawling palace complex you pass from one atmospheric, plant-filled patio to another, each of which echoes to the babble of fountains. All of these areas are perfect for finding a quiet corner in which to curl up with a book (there's a great selection of coffee table books to choose from) and to forget about the outside world for a day or so. (In summer, there's even a pool to lounge by.)
Rooms are reached via a huge staircase lined with foot-worn terracotta and original decorative tiles that winds up from the central patio. These are high-ceilinged – vaulted in some cases, with rustic beams in others, depending on where in the building they're situated – and decorated in a busy, country house style. Facilities-wise, their best days might be slightly behind them, with bathrooms and air-conditioning units that were obviously installed some years ago and the odd sign of wear and tear creeping in.
If you were paying five-star prices in a faceless chain this might be an issue, but here you'd be prepared to forgive much worse. In Spain (and almost anywhere else), properties of the size and historical importance of Casa de Carmona usually fall into the hands of hotel chains or the state – who promptly either set about stripping out much of their charm or turning them into sterile museums. It's to the huge credit of owners Felipe Guardiola and his wife Reyes that they haven't allowed this to happen, and this truly special place is not only open to all-comers but affordable to most, too.
Highs:
– The history and atmosphere
– The price – for such a truly special historic property, it's very reasonable
– The pool – escaping the heat on a steamy Sevillano summer's day in a shady patio surrounded by palms and tweeting birds
– The delightful owners
Lows:
– The lack of swanky modern facilities and full-scale service – if you want a seamless, modern luxury experience, this isn't the place
– It's a bit tired in places, with chipped paintwork and a patch or two of damp – but that rather adds to the charm of the place
Facilities & Important Info at Casa de Carmona
Number of rooms: 32
Check-in/check-out times: 2pm and 12noon
Rates: Ranging from a classic double room in low season (Nov-Mar) at £68 up to a junior suite in high season (Apr-May and Sept-Oct) at £186. Singles and triples are also available.
Swimming pool: Yes
Spa: No. But massages can be arranged.
Child-friendly: Very. In spite of the grand set-up children are very welcome. It's a family-run place and the owners are very accommodating; under-twos stay free with cots being provided, plus there are a variety of different room sizes to choose from.
Dogs welcome: Yes. (The owners are dog-lovers.)
Restaurant & bar: Not in the formal sense. Drinks can be taken in one of the salons or sitting out in a patio, while Felipe can cook up a fine meal on request.
Location: Outside of the major cities, Carmona is one of the oldest and grandest towns in southern Spain. It's packed with history – from the impressive Moorish/Roman gateways of the Puerta de Sevilla and Cordoba you pass through to enter the old town, to the Alcazar, a Roman necropolis and a network of narrow streets studded with handsome old palaces. In the evenings there's a decent tapas tour that winds its way from bar to bar (with the Plaza de Arriba a particularly pleasant spot to stop for a drink and a nibble). To cap it all off, Carmona is only about 25 minutes from Seville itself – making it perfect for a mix of sightseeing and relaxing.
Getting there: Ryanair and Iberia both fly to Seville Airport, which is around 20 minutes' drive from the hotel.
By Ben Cooper
May 2013
---

  One of the most elegant and intimate hotels in Andalusia,
One of the most elegant and intimate hotels in Andalusia, this plushly furnished hideaway was originally built as the home of the Lasso family during the 1500s. Several years ago, a team of entrepreneurs added the many features required for a luxury hotel while retaining the marble columns, massive masonry, and graceful proportions of the building's original construction. The most visible public room still maintains vestiges of its original function as a library. Each bedroom is a cozy enclave of opulent furnishings, with distinct decor inspired by ancient Rome, medieval Andalusia, or Renaissance Spain.
Onsite is an outdoor restaurant serving modern interpretations of Andalusian and international cuisine. Set at the edge of the village, the hotel also has a flowery terrace and an inner courtyard covered against the midsummer heat with canvas awnings.
---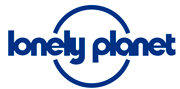 Feels like the aristocratic home that it used to be.
A super-luxurious hotel in a beautiful 16th-century palace, the Casa de Carmona feels like the aristocratic home that it used to be. Its elegant restaurant (mains €18 to €25) serves haute cuisine with an andaluz (Andalucian) touch.
---

Gracious and spacious, rambling and crumbling, it is eccentric in the extreme …
Escape the chaos of Seville and within 20 minutes you can be sitting in a fragrant plaza admiring Mudéjar architecture
Andalusia, once the glittering caliphate of Al Andalus, the deep south of Europe, has long exerted an almost hypnotic pull over me. We've had a house high in the old Moorish redoubt of Vejer de la Frontera for more than a decade, and every summer my family are dragged on yet another trawl around charismatic white towns beneath unforgiving blue skies.
I've come to realise that most great Andalusian cities have a smaller twin town amid arid, undulating countryside only a few kilometres away. We ventured out to some of these unsung satellite towns and discovered three of the most remarkable little places in the south.
Leave Seville, head for Carmona
Seville should be the starting point of any journey into Andalusia. The ravishing, operatic capital of the region is a highstepping, foot-stomping fiesta of a city; a swaggering, sensual experience. But if you want a more tranquil introduction to Andalusian style, turn right instead of left when you emerge from the airport and in far less time than it takes to get to La Giralda, you'll be taking tapas in a fragrant plaza and admiring elaborate Mudéjar architecture, with no crowds and no tourist tat. Carmona, 20 miles from the centre of Seville, is a perfect replica in miniature.
Although its origins are Roman, Carmona was largely fashioned in the 16th and 17th centuries by aristocratic Sevillano families who wanted more room to build grand palaces to accommodate the booty they had plundered from the Americas. So it has an abundance of elaborate monuments, imposing churches and ornate plazas.
You must visit the Parador, which sits inside a ruined fortress on a high escarpment, to see the wondrous views over the plain, with its numerous olive trees. But stay in the imposing Casa de Carmona, which is still home to the noble family who built it, and among the most atmospheric hotels that you will ever experience. Gracious and spacious, rambling and crumbling, it is eccentric in the extreme and lacking in some of the modern amenities that we take for granted. But it is redeemed by its breathtaking architectural beauty and its charming owners. Don Felipe, a man of impeccable manners in many languages, will serve orange juice freshly squeezed by his wife in the lovely conservatory, while gently regaling you with tales of his efforts to preserve this glorious pile in such straitened times. Just don't tell him that his rates are scandalously low for such a priceless experience.
by Robert Elms
October 9, 2010
---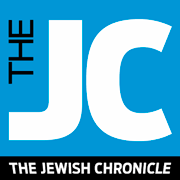 …and listen to the fountains gurgle.
Tucked in the back streets of an Andalucían hilltop town, behind sandy burnt orange walls is not the place you'd expect to find a five-star hotel.
But in Carmona, the Guardiola family have successfully transformed a shabby palazzo into an opulent luxury hotel, while preserving the old-fashioned charm of the building's aristocratic heritage.
And the new aristocracy, the celebs, such as George Lucas, BB King and Mario Testino, have flocked to the retreat. Built in 1561, the dilapidated palazzo was bought in 1986 by Felipe Guardiola who spent five years renovating the shell. The result is 30 distinctive rooms, with four-poster beds, candles and Moorish wood carvings.
In any of the four inner courtyards you can smell the scent of jasmine, see the orange trees bursting with Sevillian fruit and listen to the fountains gurgle. As well as a pool sheltered from the fierce Spanish heat, the hotel offers a cosy bar and a library with antique furniture, backgammon and chess.
Felipe, a charming, multi-talented host, cooks sumptuous food in the hotel's restaurant Gracia Real, including delicious paellas – vegetarian if requested. There's a distinguished wine list from the hotel's cellar.
Carmona is a bustling Roman town, with lively bars, restaurants, an amphitheatre, magnificent gates, the largest necropolis outside Rome and 14 churches.
The jewel of Andalucía, Seville – served daily by new Spanish budget airline Vueling – is an easy 30 minute drive, with the airport just 15 mins from the hotel.
by Jessica Elgot
September 22, 2010
---

the hotel, a 16th-century palace, is an utter oasis
The Casa de Carmona in Seville, one of my favourite European hotels, is adding a bar later this spring specialising in the best Spanish wines, but also offering a cocktail and tapas menu, and – this being Europe – afternoon tea with locally made cakes. The beautiful and untouristed white village of Carmona – which has Roman walls and the Gates of Cordoba and Sevilla still guarding the entrances – is a welcome respite from the brouhaha of Seville itself, around 20 minutes away, and the hotel, a 16th-century palace, is an utter oasis.
Architecturally, it is a restful combination of stone arches, cool courtyards and fountains, with potted palms and eclectic furnishings. Of the 34 rooms, no two are the same and there is a distinctly Moorish feel about the place – a sort of mini private Alhambra for the weekend. Facilities include a small plunge pool, Arab garden, sauna, steam room, library and mini-gym. From May, hotel guests and non-residents will be able to hang out on pale velvet banquettes (specially created frescoes and lounge music in the background) in what promises to be an atmospheric and convivial spot in which to while away the afternoons and evenings.
by Moor the Merrier
11 March 2006
---

Bliss.
Imagine staying in the house of a Spanish aristocrat (a quick flick through Hola! will provide inspiration) and you'll get the point of Casa de Carmona,
This 16th century mansion is 15 minutes from the airport and 20 minutes outside Seville, in the tiny, hilltop, walled pueblo of Carmona.
Marta Medina, the Spanish aristocrat in question, bought and renovated it in the 1980s, and has since handed over to one of her sons (she's recently turned her own Madrid apartment into a B&B).
Although Casa de Carmona has the feel of a Moorish palace – soaring arches, fountains, cool corners and geometric tiles – it is actually Renaissance, built in 1561.
The 34 rooms are idiosyncratically decorated (some can be a little dark out of season and the plumbing can be temperamental).
Suite 24 has a vista across the rooftops to the Moorish tiled dome of the church, fresh yellow walls, Cath Kidstonesque fabrics, and his-and-hers double sinks in the bathroom (thoughtful touch of razors and toothbrush included).
Long ante-rooms off the arched, goldenhued courtyard provide intimate places for a drink – there is an honesty bar in the library.
Colour is used everywhere to maximum effect, not least in the salon, which has an almost 20ft high ceiling decorated with grey-painted beams with red-and-gold insets, walls painted coca turning turquoise halfway up, vast multi-coloured drapes and low coffee tables strewn with Christie's catalogues.
Outside there's an Arab garden with orange trees and a palm-shaded pool. Bliss.
By Jo Fernandez, Evening Standard
21 October 2003